Projects
Waterloo Uncovered
Sacrality and the Greek Polis collaborates with the unique Waterloo Uncovered project to provide students with first hand experience in field archaeology. Through SGP, Utrecht University runs three courses in collaboration with Waterloo Uncovered, a ground breaking organization that, since 2015, conducts archaeological research on the site of the battle of Waterloo whilst also supporting the physical and mental health of military veterans.
Waterloo Uncovered Battlefield Excavation
Students have the chance to work alongside world leading experts in conflict archaeology and to be part of a proven formula that sees people from many different backgrounds, including veterans, come together with a common purpose and make real connections with the past and with each other.
A very limited amount of student places are available on the excavation at Waterloo this year due to Covid-19 but we would still love to have Utrecht students join us. If you have always wanted to take part in a real excavation, learn a broad range of archaeological field skills and use the latest methods in survey and data recording, this could be your chance!
No previous experience is necessary. In fact, we prefer students who are starting a fresh, just like the veterans do. Hotel accommodation and food is included in the cost. Students wishing to join should enroll in the course via Utrecht Summer Schools Waterloo Excavation.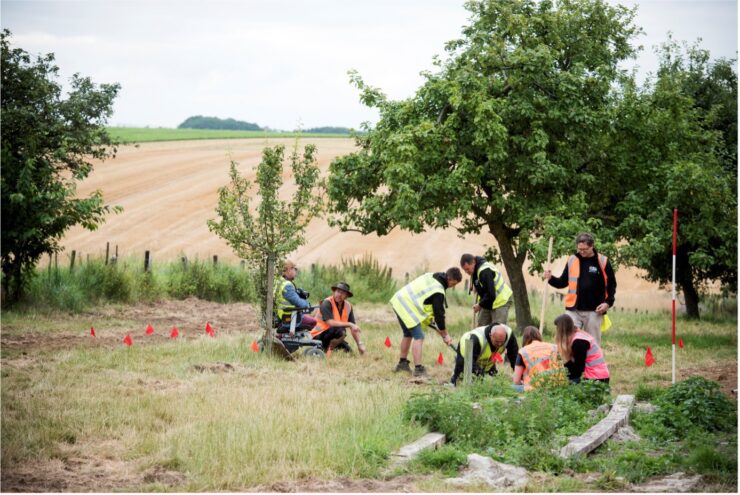 Battlefields Uncovered: Introduction to Archaeological and Historical Investigations of Conflict
This exciting Summer School is a more academic course and will be running for its fourth year and for the second year online between September 13th 2021 and December 10th 2021. It is aimed at veterans, serving personnel and students. So, if you have always been interested in battlefield archaeology, military history or the heritage industry around them, this is a unique opportunity to kick start your education and career prospects in the field. The course is a mixture of lectures, seminars and interactive workshops. Online interactions take place roughly once a week and last about an hour.
In 2020, the course ran over the summer. Being online meant participants were more diverse than ever! They came from all over the world and had a wide range of ages and backgrounds. Here's what a few of the student's thought:
I enjoyed many aspects of this course, the material itself as well as the handling and discussion thereof were incredibly engaging and motivating. The support offered by the professors involved further points to the passion in this project which I feel really makes the difference. – Student Netherlands
The seminars and discussion groups are very informative while the atmosphere is not intimidating and is very encouraging. The reading materials and the lecture videos are very helpful. The workload is sufficient that I don't feel stressful throughout the course. – Student China
The discussions were the highlight of this course. There were a lot of concepts introduced in this course, and the discussions allowed for them to be fleshed out in many different ways. – Serving personnel USA
I think that, although the course reading materials and other references were excellent, I felt I gained a lot of additional information by participating in the seminars and discussions. There were several course students who clearly had quite in-depth knowledge and I found listening to them very interesting. It has really helped give a good structure to my life in lock down. – Visually impaired veteran UK
What I especially liked, apart from the very diverse and interesting course topics, was the very mixed nature of our group. – serving personnel the Netherlands
Again, no previous archaeological education or training is necessary, but we would like to know about your interest in the subject should you apply.
For more information on the content of the course please view Utrecht Summer Schools' website Battlefields Uncovered or contact summerschools@waterloouncovered.com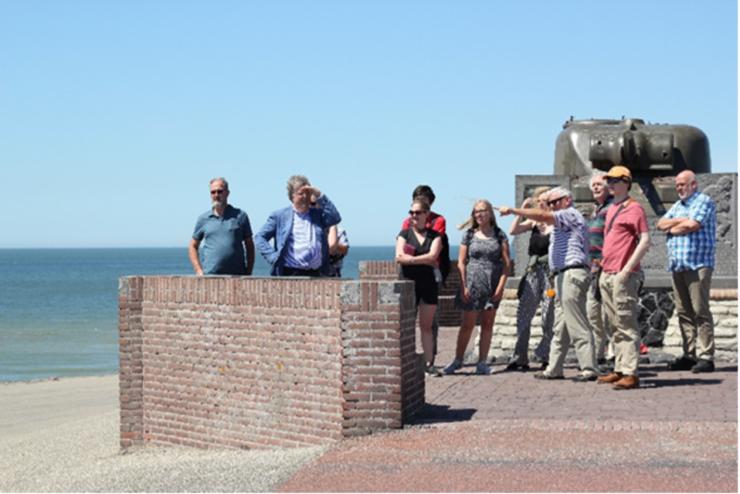 Applications can be made through Utrecht Summer Schools. Utrecht advertises worldwide in the new year so early application may be an advantage. More information on the content of both courses is also on the Utrecht Summer Schools website: Waterloo Excavation or Battlefields Uncovered or by contacting summerschools@waterloouncovered.com. To find out more about Waterloo Uncovered have a look at the website or follow them on Facebook or Twitter.